Station 39
Musik ist eine wichtige Inspirationsquelle für mein bildnerisches Schaffen. Ich male zur Musik und lasse mich ganz intuitiv von der Musik leiten. Das Musikstück spielt solange, bis das Bild entstanden ist. Von 1991 bis 2001 habe ich zu allen 200 Kantaten von Johann Sebastian Bach ein Bild gemalt. Unterdessen habe ich nebst klassischen Komponisten (Arvo Pärt, Haydn, Rachmaninov u.s.) auch zu ausgewählter Musik im Jazz-, Pop- und Rock- Bluesbereich sogenannte "Musikbilder" gemalt. In dieser Wegrandaufstellung sind Werke zur Musik von "King Crimson", "Miles Davis" und des Saxophonisten "Chico Freeman" zu entdecken.
Mathias Jeschke, ein Schriftstellerfreund aus Stuttgart, hat diese Vierzeiler zu einigen meiner Bilder verfasst. Er hat dabei die Bilder zu sich sprechen lassen und sich nicht an meinen Titelformulierungen orientiert.
hxb 200x120
"After the Rain" zur Musik von Chico Freeman
Wenn du sehen willst, wie es
Ausgeht, lass dich hineinfallen
In deine Imagination, deine
Inspiration, lass dich fallen!
Mathias Jeschke
hxb 200x120
"Will I see you in the morning" zur Musik von Chico Freeman
Du bist da. Ich komm dir nah.
Wir drehen uns umeinander,
Ein Tanz. Das ist das, wonach
Ich mich lange gesehnt habe.
Mathias Jeschke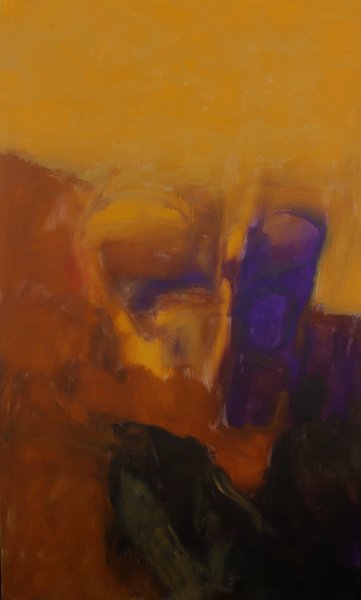 hxb 200x120
"Early snow" zur Musik von Chico Freeman
Wenn ich mich dir zuwende,
Meinen Kopf dir zuneige und
Dich entlasse, dich dir selber
Überlasse, dann ist Freiheit.
Mathias Jeschke